At a February 17, 2017 forum hosted by Duke University's Sanford School of Public Policy, Duke's Policy Bridge, and the Association for Public Policy Analysis & Management (APPAM), Anita Brown-Graham monitored a panel titled "Two Steps Forward? Recognizing and Addressing the Researcher-Policymaker Gap." In addition to Anita, the panel included North Carolina Senator Chad Barefoot and Rick Glazier, Executive Director of the North Carolina Justice Center. Panelists discussed ways for academics and their research to better inform policymaking, focusing on issues of timing, accessibility, and communication.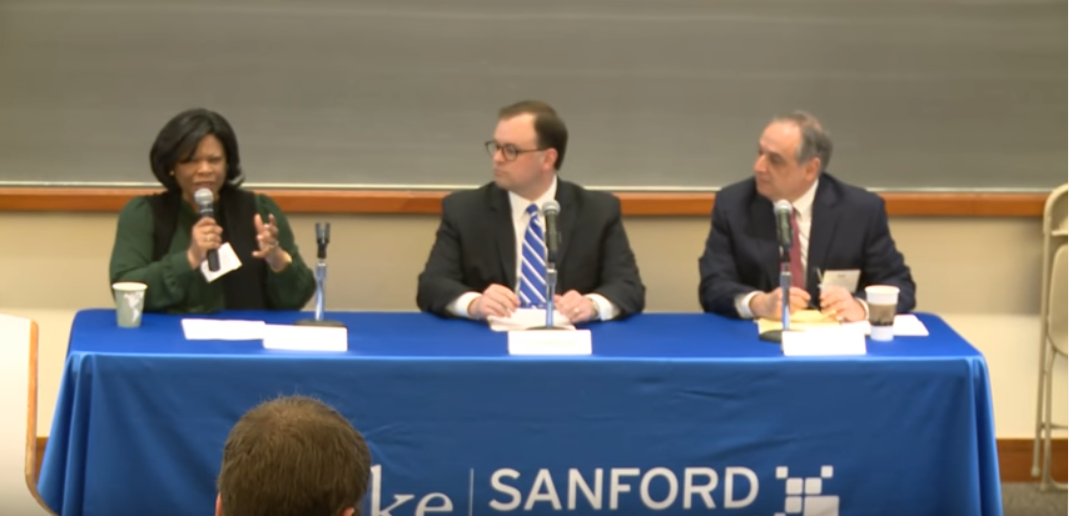 Click here for the forum write-up.
Click here for photos from the forum.
Click here for a videorecording of the forum.